FREVO.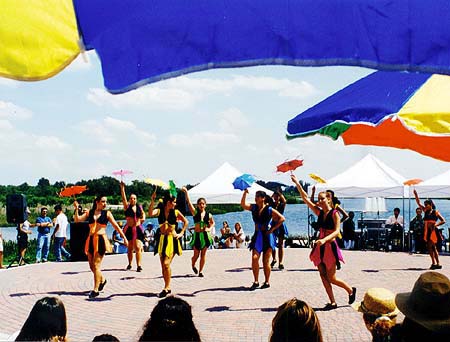 "Frevo" is a traditional 'musical dance' from Pernambuco, Brazil.
The dance represents happiness, party and the spirit of the 'Carnaval'.
These young girls range in age from 10 to 17, are native to Brazil,
now living in Weston, and completely non-professional.
They are neighborhood friends who's inspiration to form
this group is to keep the passion of their country alive.

Thank you for your time and consideration.
For more information please email us at: info@savethecircle.org
GO TO PRODUCT PAGE
CLICK FOR MIAMI SAVE THE CIRCLE HOMEPAGE


for more information please email us at: info@savethecircle.org

VISION EARTH -- SAVE THE CIRCLE
1825 NE 149 Street
Miami, Florida, USA 33181
FAX: 305.945.0300
OR CALL 305.945.6666
OR 800-4-CIRCLE (800-424-7253)