MIAMI CIRCLE T-SHIRT.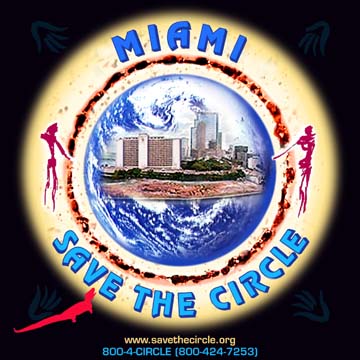 You can always Edit your order at the Checkout.

DISPLAYED ON THE FRONT OF A
100% WHITE COTTON SHIRT
X-LG $19.95
Shipping and Handling for one item: $4.95, a total of 2 or more items $9.95 max.


GO TO PRODUCT PAGE
Return to CONTENTS PAGE
CLICK FOR MIAMI SAVE THE CIRCLE HOMEPAGE


Thank you for your time and consideration.

for more information please email us at: info@savethecircle.org


VISION EARTH -- SAVE THE CIRCLE

1825 NE 149 Street
Miami, Florida, USA 33181

FAX: 305.945.0300
OR CALL 305.945.6666
OR 800-4-CIRCLE (800-424-7253)